Search engine
optimisation.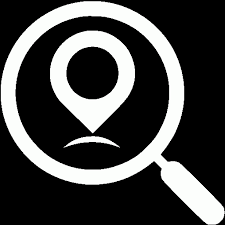 INCREASE YOUR GOOGLE RANKINGS.
Around 75% of users will never go past the first page of Google – don't fall victim to the effects of poor SEO.
We provide a boutique of SEO services, writing rich content, title tags, meta data and more to keep you ahead of the competition in locations key to your business.
It is important to choose a SEO agency that understands how to get results in regional and nation-wide locations.
With over 20 years of experience helping clients reach page one of Google in locations across the UK, we have the expertise required to deliver fast and effective results.
REQUEST A SEO Assessment.
Search Engines are constantly evolving, and SEO with it. If your website isn't being constantly optimised, you will eventually fall behind key competitors onto lower pages.
Get in touch with us today to book a free assessment of your website's current optimisation and how it can be further improved to keep you ahead of the curve.
How our seo services can help.
UNDERSTAND YOUR TRAFFIC.
We use Google Analytics to study your web traffic, looking at metrics such as bounce rates and average time on page to understand the behaviour of your website's visitors.
IMPROVE CONTENT RELEVANCE.
By understanding how users behave while on your website we can tailor your content to meet their expectations and grow your organic rankings.
BUILD TRUST & CREDIBILITY.
SEO helps you establish a strong foundation for digital growth by attracting new customers who recognise your brand by authority at the top – beyond the ads.
INCREASE ORGANIC LEADS & SALES.
Pay-per-click marketing such as Social Media and Google Ads can be costly to generate leads and sales. SEO can be a cost-effective long term solution for your business.
REMAIN AHEAD OF THE COMPETITION.
Your competition is always on the move, and so are we. We monitor your SEO rankings against key competitors to ensure you are always one step ahead.
Does your website look the part?
A poorly designed website can be a SEO nightmare. We design bespoke websites tailored for great search engine results.